Take Advantage Of Our House Removals In South Lambeth, SW8

There are few things in this world that are more stressful than moving from one house to another in SW8. But one aspect of your move that does not have to stress you out is your house removals, not when you take advantage of the top quality service provided by South Lambeth Removals. For years we have been offering the very best in domestic removals services to the people of South Lambeth and the reputation we have built up during this time speaks for itself. So if you are looking for a company that can make moving home as painless as it possibly can be, then call us today on

to find out what our services can offer you.
Efficient Service, Tailored For You in SW8
When you call

you are calling a domestic removals service that does not work like the others in the area. Where they have services for you to choose from, we have a range of services that can be altered and specifically designed to suit your individual needs. We know that no two customers are the same, so no two services will be either. When you call our SW8 office and talk to one of our experts, you will find someone who will listen to your needs and then arrange the perfect service, especially for you! Not only that, but by working to your timescale we will ensure that our house movers provide a quick and efficient service to suit you.
Trained And Experienced Staff
Our house movers are famed around the SW8 area for their talent, their passion, their determination, and their friendly and approachable attitude. Not afraid to share a few hints and tips with you to make any future house removals easier, our staff will always go out of their way to make sure that you are 100% satisfied with the services that we offer. The attention to detail that you will receive from out workers is second to none, we will leave no stone unturned in our quest to provide the top house relocation that you will find anywhere in SW8. If you're still not convinced, call our office today to talk to an expert and find out more about the services we offer.
Affordable Service in SW8 Every Time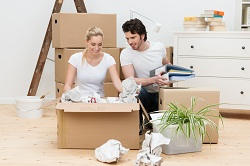 There are few things in this world that have more hidden expenses than moving house. If the cost of buying a house itself and sorting your mortgage was not enough, everything seems to come with extra charges. But not with us, we don't charge you for call outs and there are no hidden fees including any of our services. All we offer is value for money that can't be matched by any other company and an honest and genuine approach to house removals services. If you are looking for people who can make your relocation to SW8 easy for you while simultaneously being as kind as possible to your bank balance, then there is only one choice for you, and it's us!
Call Today For A Free Quote
We know how much competition there is around, but we also know that however many numbers you call, you will always find that the services provided by us are the best and most affordable anywhere in South Lambeth, SW8. So let us save you some valuable time during this busy period, forget calling around everybody to try and find the right service, instead just make one phone call to

to talk to an expert and receive a free consultation, we guarantee that you will be completely satisfied with what we can offer you and you'll be singing the praises of South Lambeth Removals from the rooftops of your new house after your move has gone smoothly and without stress!