Our services
Expert Services for Your Relocation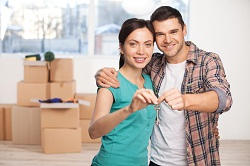 The key to a successful move is to be prepared by having the resources and time necessary and knowing how to do everything, keeping your move enjoyable and stress free. The problem is that there are so many things to do that you will have trouble getting ready and performing all of them. Rushing things can lead to damages to your belongings, lost objects, injuries and more. If you want to keep things simple and have everything taken care of to the highest quality, then all you have to do is get in touch with South Lambeth Removals. We are a removal firm based in the south of London and can start to assist your move, wherever it may be to, as soon as you call us on

.
Our services don't start when you have paid us to do a job but over the phone for free. We aim to assist people by increasing their knowledge of the process and ensuring they know what they have to do. We can give you precious advice, guidance and information on every part of your relocation. We will see if you have planned everything, know where to get packing materials, transportation, storage and so on. If you are lacking anything we can provide it for you and if you don't know how to dos something then we can fill you in. The more you tell us about your move, such as locations, type of items, timeframe and so on, then we can make sure you get the info that you require. Over the phone we can tell you about our services in detail and if you come to a decision on what you want then we can easily and quickly offer a quote that you don't have to pay for or commit to. If you want to get an idea of what we can do for you without phoning then read on.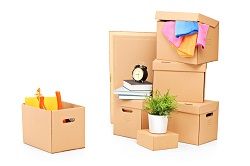 Packing is the longest and most complained part of any move so that is why we are prepared to cover it extensively. We can send to you a skilled team of people who have many years worth of experience, knowledge and skill when it comes to home and office removals so they can tackle any job with ease. They will begin by sorting all of your goods and grouping them together, as well as making a inventory. This allows us to keep track of everything and pack them in a way that compliments each effect. We have an abundance of wrapping and boxes at our disposal so whatever you want to relocate, we can keep it safe. Boxes will then be sealed and labelled and we can begin on your furniture. We can move anything through you home and outside, whether it's a table, bed, wardrobe or more. We will do everything carefully to ensure the safety of the object and those carrying it. Each item and box will be placed onto our assortment of vehicles, and then we can take them, to wherever they are required.
We have secure storage facilities that you can use and we can hold onto anything for any amount of time and we can ship things abroad and help with paperwork if you are relocating internationally. We will place your object into your building when they arrive so from start to finish your relocation will be supervised and handled by experts.
South Lambeth Removals can do all of this and more, so if you want additional details, a free quote or simply some moving tips, then get in touch with us today.