Your Allies in Our Relocation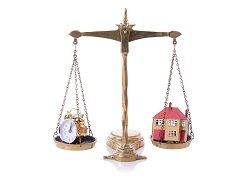 Being independent is an admirable trait. Being able to tackle any problem by yourself, using your own talents, ingenuity and knowledge, is the mark of someone who works hard and dedicates themselves to their goals. However, there will always be something a person can't do. They may not know how to go about it or are unsure what they need. Maybe one person can't complete the task or you don't have enough time to complete it by yourself. Something that ticks all of these boxes is moving to a new home or workplace. It can be near impossible to arrange everything yourself, acquire packing materials, book transportation and storage facilities and so on. Then you would have to pack absolutely everything you own, and lug each box, as well as unwieldy and heavy furniture onto vehicles, drive them to your new abode and then do everything all over again but in reverse. If you are about to transition to a new address then don't worry about being on your own because South Lambeth Removals is here for you. We are a removal firm based in South London and with one phone call on

, you don't have to do anything alone.
We can start to show you how we can be a helping hand as soon as you call. You may think that removal firms are all about getting your money but this couldn't be further from the truth. We don't start bombarding your with prices and services but instead offer a friendly ear. Tell us about your relocation such as how long you have to complete it, how many things have to be shipped and packed, how far you are relocating and so on. We can then offer valuable advice and guidance so that you can gain a better undressing of the process as well as learn a few ways to make it simpler. If you are unsure about anything then let us know and we can answer all of your questions and put your concerns to rest.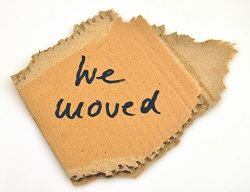 We do offer various services, each of which can handle an aspect of your move. We can tell you more about them over the phone if you wish and supply a handy quote that will highlight our prices. You don't have to pay for this and it is free of commitment. We can get to work in no time to handle you move, starting with your packing. We will see to every item you won and make sure that it is properly wrapped and placed into a suitable container. We can assist with furniture removals, making the process safer for you. Everything can then be loaded onto our range of vehicles and take to where you want it. If you need storage space, help with international relocations or anything else, we can guarantee to take care of it.
We only hire the best people available so you can trust them as much as yourself. The people who help you will be skilled an experienced, knowing the best techniques, methods and precaution, allowing them to do everything swiftly, safely and successfully. We pledge that they will treat you, your belongings and your transition with respect and they will be happy to answer any questions and accept any requests. They are there for you, so make sure that they give you what you want.
You may be sure about removal firms but you can rest assured knowing that South Lambeth Removals are here to be the support you need when moving to a new address.