Packaging
Taking Care of Your Belongings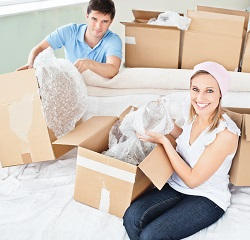 Everything we own is important to us. We all accumulate various goods over the course of our lives, each with its own uses and significance. We have things that have great meaning to us, that we may have cherished for many years, while other things are useful devices, or objects that entertain us. Others are practical goods, designed to sit on or to store other things. A workplace will contain various files, products, equipment, furniture and more. It can be difficult to imagine your life without all of these possessions so if you are relocating to a new address then you will have to take many precautions to ensure that everything is safely shipped. However, this can be difficult and soon you might consider abandoning things and replacing them just for connivance's make. This shouldn't cross you mind, because South Lambeth Removals is here for you. We can take care of every aspect of a move, especially packing and item removals. Call us now on

and you can discover how we will help with your transition around London, the UK or the rest of the world.
Before we begin getting to work, we want to hear about you and your move. If you fill s in on what sort of items have to be handled, where they will be required to be sent, when everything has to be done for and so on, then we can make sure that we give you the support to get everything done. At this time, we can also give you advice, information and tips, to ensure that you have a thorough understating of the process. You shouldn't worry about our prices as our free, no obligation needed quotes will demonstrate our prices and guarantee you get the best deal.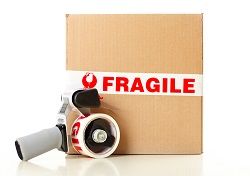 Once this has all been settled we can send you our expert team. They will all have many years of experience in the removal tare and so have all the abilities and skills necessary to do everything properly and safely. They will bring everything they require so you don't have to lift a finger. The first step will be to sort all your goods and group similar things. This allows us to keep sharp objects distant from things such as clothes and prevent have goods being paced on top of fragile items. We will make an inventory of your possessions because it events things from being lost or forgotten. We will use bubble wrap, polystyrene, tissue paper and more at their disposal, allowing everything to be wrapped individually with a material that suits it. Boxes made out of cardboard, wood and plastic so that whatever we have to ship, we can keep it safe. When everything is in a container, they will be sealed and labelled.
Once everything is easy, we will begin to remove things from the building and place them onto our range of transport. This can be a difficult step because boxes an bee heavy but our team can lift them without a problem. Furniture will also present no difficulty because our staff is trained to be able to remove it from the building without damaging anything and they take every precaution to avoid injury. Some larger items such as beds may be disassembled to make things simpler but we vow to rebuild them later and will only deconstruct them with your permission. Upon arrival at your new address we will carry everything inside and unpack each box.
South Lambeth Removals knows the difficulties associated with a move and can handle it so that you don't have to.