Affordable Storage Solutions In South Lambeth, SW8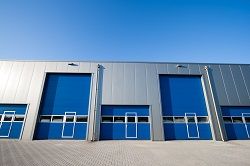 Wherever you are downsizing on property, or you've had a clear out and realised there are items that you do not need in your house but you are not quite ready to part ways with, you need to take advantage of a storage facility by South Lambeth Removals. Providing the very best in storage space to the people of South Lambeth, SW8 for many years, we are the only solution to your storage needs. When you are in need of a safe and secure unit in which to store those possessions which you do not have space for but are still very close to your heart, you only have to make one phone call to 020 8746 9653 for all your prayers to be answered!
Safe And Secure Storage Solutions in SW8
When you make use of a storage facility with our name written over the top of it, you know that any worries you may have had will swiftly be alleviated. You can always rest assured that when you use our facilities, your possessions will be kept safe from damp, theft, or damage and will be returned to you in the same condition they came to us as soon as you have space for them again! We know that just because you are putting items into storage units does not mean that you have stopped caring about their safety and we will take care of your belongings as if they were our own. Call today to find out what we can do for you.
Staffed By The Best 24/7
Those who work in our facilities are employed due to their understanding of how important your belongings are to you. Every minute of every day there will be people keeping their eye on your possessions to ensure their safety and security at all times. We don't play when it comes to storage, we take our job and our responsibility to all of our customers very seriously and that is why we work hard to make sure we can always guarantee that your belongings will be being looked after by our trained, skilled and dedicated staff. You will not find workers who can provide a better service anywhere else in SW8, and that's a promise that we are proud that we can make!
Value For Money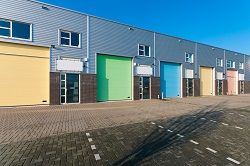 Just because you want your possessions to be safe, doesn't mean that you should have to pay through the teeth for the privilege. When you put us in charge of your storage, you aren't only getting top quality service that is available anywhere in SW8, you are also receiving the very best value that can be found anywhere in the area. But don't just take our word for it, if you call our office on 020 8746 9653 today you can talk to an expert and get a free quote, with no obligation to buy required. When you tell us about the storage services you require, and hear how much it will cost you, you will never consider using another company again!
Call Today, Relax Tomorrow
We offer a same day service for all of our customers, new or old. No job is too big or too small for us and we guarantee that we will also be able to provide the perfect storage space for your needs. When you call us and hear about the services we offer and see our price list, you will know immediately that you are dealing with the very best in South Lambeth, SW8. We will not be beaten on quality, and we will not be beaten on price, so you can always know that your items will be protected and looked after by the best around. Call South Lambeth Removals on 020 8746 9653 today and we guarantee you will not regret it!